Recent headlines in the photography world have chronicled the dilemma of Christopher Burkett, one of America's renowned landscape photographers. Burkett, now up in years, has perfected his process of painstakingly using a giant 8×10 view camera with film to create brilliant, detailed color images using a process named Cibachrome, known for its longevity and bright colors. Each Cibachrome print takes hours to make because of the many steps involved. Now, Cibachrome is being discontinued, and this photographic genius is finding it more and more difficult to find the materials he needs. His career is on the wane; he is reluctant to embrace digital technology.
There is no "right" solution here. Burkett has chosen not to adapt to modern processes and so his ability to produce new work is limited. Adapting to new processes can be uncomfortable. I have some close photographer friends who have struggled to adapt to digital photography and their careers have suffered as a result. But just because a process is new doesn't mean it's improved.
I embraced digital photography from the beginning, learning Photoshop in the early 1990s and then in 2003 purchasing my first high quality digital SLR at a cost of thousands of dollars (ironically, I've since given that camera away). I vividly recall the circumstances that spurred me into buying that camera. I was on a several-hour print deadline for a studio product shoot. For prior shoots I'd used print film, trotted it to the nearest drugstore for one hour processing, where I would get not only prints but a CD containing 4 megabyte files (laughably small by today's standards). I would then hand-carry that disc to the printer and the staff there would process the file for publication. In this case I didn't have time to deal with the drugstore and so I borrowed a studio setup and high end digital camera from a colleague. The results were dazzling and practically instantaneous. I was hooked.
Of course the technology has progressed mightily since those days. My file sizes now are 140 to 150 megabytes, rivaling the quality of a large-format camera. Processing software has improved steadily; the accompanying photo has been adjusted for contrast and warm tones, something difficult to do with film.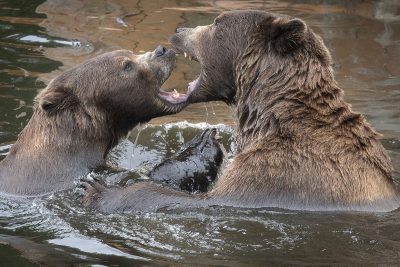 The quickly advancing technologies have in some cases rendered my work obsolete; instead of using printed catalogs, most companies are online, and for online work a decent cell phone photo works just fine.
The only thing that technology can never replace is artistic vision, whether we're looking at the glorious images of Christopher Burkett or simply enjoying our vacation snapshots. So, regardless of whether you're shooting film or digital, quality still matters.