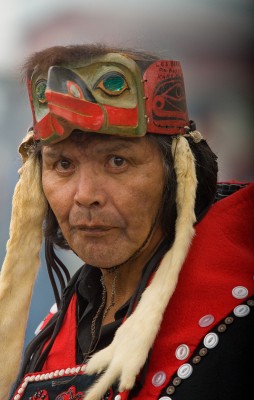 Over the years, people have asked me, how do one succeed as a photographer? This is a huge question, and not easy to answer. There are tens of thousands of remarkably talented photographers out there, but getting the work out there for people to see and perhaps even making money at it can be problematic because of the competition. Digital cameras make things so easy these days; everyone seems to get amazing images.
Any professional photographer will tell you that nearly all the time associated with a photography career is about marketing and other office work, not making great imagery. Sad, but true.
My biggest marketing tool has been my website. I slapped my original website together back in the mid 1990s using the now defunct and funky software, Pagemill. I then moved on to several other programs before settling on Dreamweaver. I've cobbled together a lot of simple pages over the years, but in terms of 21st century technology, they are, to put it politely, archaic.
With this new website, designed with the help of a great team (Donna McMaster, Amy Williams, and Ingrid Stevens), I think we finally have a website that represents more accurately the kind of work I do. In development for over a year, my "handlers" have constantly but politely flogged me (too many photos, too much writing), and together we have endured, laughed, redesigned and fine tuned.
The result? A streamlined, easy to navigate site. Instead of hundreds of photos that lead the viewer into a dead-end morass, there are only a few photos. Fortunately I can easily swap these out and eagerly look forward to doing so from my collection of about 200,000 images. Best of all, I now have online sign-ups and payment for my workshops. I truly detest accounting paperwork and this automated process will make it easy for everyone. (If anyone doesn't want to pay online, just get in touch directly with me; I can still do this the old fashioned way for those who need this process.) Each of my portfolios links to places where you can buy the photos. I've had to set up whole new web portals for all this, another massive job.
Although I've been a pro photographer for decades, am well known for my landscape and wildlife photography, few people know that I also have a passion for people photography. The new website reflects that, with sections on portrait and wedding photography.
Finally, I have an easy way to blog, and to integrate my musings into the website. Although I've been posting blogs to this new site for months now, now they're there for you to read. For better or worse, I have a lot to say, especially on the business and ethics of photography. I'll add a few essays on technique, too, as time goes on.
Please enjoy!
P.S. The image here is of a Native American Tlingit dancer in the village of Kake, Southeast Alaska. My fellow photographers and I happened on this little dance group while on one of my Alaska tours. Lovely serendipity!