Upcoming Photography Workshops
The ghost town of Bodie, in the eastern Sierras north of Mono Lake, is a photographer's paradise. Our small groups (maximum 10) are among the few people allowed inside the artifact-jammed buildings.
I loved the workshop, Betty, and the lunch and dog rescue, not to mention the great staff you put together - all personable, knowledgeable, and entertaining. I'll look forward to seeing you on another adventure soon. Kirk Thompson
See Details
Register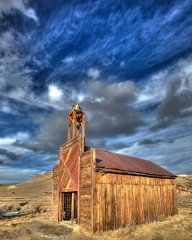 Join us for some spectacular wildlife viewing! Using a comfortable 50-foot boat as a sleeping/eating base, we photograph bears, whales and magnificent scenery.
See Details
Register