Upcoming Photography Workshops
The unique interplay of light and shadows in Iceland, together with the intensive colors of the rapidly changing nature, makes every photographer's heart jump!
See Details
Register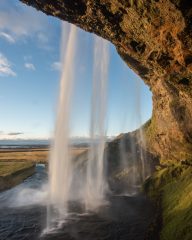 Join us for some spectacular wildlife viewing! Using a comfortable 50-foot boat as a sleeping/eating base, we photograph bears, whales and magnificent scenery.
This Alaskan experience with Betty was a once-in-my-lifetime trip that I had been hoping to take for many years. It was so much more that I had imagined! I was in awe of the incredible amount of knowledgeable experience with Alaskan wildlife, plants, and history shared by all the crew members. I'm not likely to top this trip any time soon. Judy Smith
See Details
Register