Please join me in March, 2022 in beautiful Sitka, my favorite community in Alaska. The capital of Russian America back in the late 1700s and early 1800s, Sitka just may be the most photogenic city in Alaska. Historic homes front a picturesque harbor crammed with fishing boats. The Alaska Raptor Center, which functions primarily as a bird rehab center, teems with many bald eagles and some owls. I've already arranged a VIP tour with the director of the center, and handlers will move some of the raptors into natural rainforest settings and we can pose the birds in optimal light. Fortress of the Bear, a few miles from Sitka, is a rescue center for these magnificent bruins and the photography can be great in this natural-looking setting. We're crossing fingers that the bears will be out of hibernation by then. In Sitka National Historic Park, totem poles loom in a dark forest next to an ocean shoreline. And all of this is surrounded by green, mossy temperate rainforest. We'll savor it all, using as our base a hotel near downtown Sitka.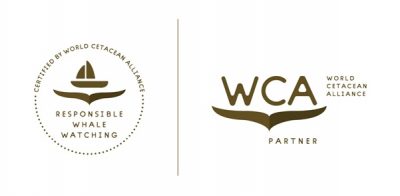 Perhaps the highlight of the trip is three days up close with breaching humpback whales. No, we can't absolutely guarantee this, but if the herring are there (as they usually are), we should have some great photo ops. We'll be doing day trips on a comfortable catamaran that will allow shelter from the often cool/rainy weather to be found at this time of year. At this time of year the herring are along this part of the Alaska coast in great abundance, and the 45-foot long whales, hungry after a winter in Hawaii where they don't eat for months, have to make a trip thousands of miles north to Alaska, eagerly seeking sustenance. This cooperative whale feeding behavior was first observed by humans in the 1970s, but the descriptions from locals who witnessed this phenomenon were then met with skepticism. These days the whales have choreographed this technique for herding the tens of thousands of herring into one of the most magnificent sights on earth. First, an alpha whale (usually female) dives deep under the school of herring, emitting a ring of bubbles that herds the fish into a tight pack. Then other whales (sometimes as many as 20), surround the ring of bubbles, following the herring to the surface. Then the whales surface all at once, mouths agape and lower jaws distended like those of bullfrogs. They take great gulps of water and herring, expelling the water through their baleen, leaving a mighty fine feast. Often they will do this over and over. Sometimes they celebrate their meal with great blasts of sound like a lighthouse foghorn and occasionally they will even breach (jump completely out of the water). Our boat has a hydrophone, so you can listen to the eerie songs these huge marine mammals make underwater. Also taking part in these feasts of herring are bald eagles, gulls and sea lions. The abundance of life needs to be seen to be believed.
As time permits, we'll gather to review your images, make suggestions and so on.
Please bring a digital camera with a normal (50mm) or small zoom (24-70 or any equivalent), plus cards, card reader, charger. If you prefer to work on your own laptop, by all means bring that. You will also want a telephoto lens 300mm or longer for the animals. (If you don't have a telephoto lens, rentals are surprisingly affordable from sources such as www.borrowlenses.com or www.lensrentals.com). A tripod and remote release are nice, especially when photographing the raptors in dim light. There is no room for a tripod on the boat, and besides, they are moot on a bouncing vessel.
Access to Sitka is via Alaska Airlines jet. There is jet service from Seattle and other points. Taxi service is available from the airport  for the mile-long distance to downtown, and rental cars are available, although Sitka is a very walkable town. The workshop will include transportation to/from the Raptor Center and Fortress of the Bear.