Located in southwest Africa, Namibia offers dramatic photo opportunities: the tallest sand dunes in the world (many over 600 feet tall), eerie skeleton (camel thorn) trees, startling Southern Hemisphere night skies, abandoned mining towns with sand dunes inside the buildings, African wildlife, friendly local villagers (two Himba tribe villages) and of course much more. This is truly the adventure of a lifetime. This is the best of Africa, without the crowds found in Tanzania and other popular destinations. The trip is limited to 10 people, and we'll be using two big stretch four-wheel drive safari vehicles with sun covers to get around the country. All skill levels of photography are welcome and even non-photographers will enjoy the journey. (Non-photographers may enjoy the opportunity to sleep late while we photographers chase the sunrise light.)
Most safari operators rush from place to place. Betty & Lewis take time to assist you in developing your vision in the various places you will be visiting.
• Photograph sunrise at Deadvlei, an ancient seabed nestled between 300 ft. high red sand dunes dotted with eerie, dead camelthorn trees.
• Intensive game viewing at Etosha National Park. Accommodations provide animal photography at floodlit waterhole.
• Time to absorb and photograph the wonder of it all. From the safari wildlife, enormous red sand dunes of Sossusvlei, and the 'sand houses' of Kolmanskop.
• Compelling morning and afternoon photo shoot at two different authentic Himba Tribe villages. Learn from your guide how the Himba strive to keep their ancient culture alive and remain unaffected by the outside world.
After years of planning, we are offering this amazing trip through Strabo Tours, a company that specializes in international photography adventures. Strabo groups have been to Namibia often over the years, so they know the country well and have a travel infrastructure securely in place. I'm also proud to announce that I'll be co-leading this trip with Lewis Kemper, one of America's most accomplished photographers. A former Canon Explorer of Light, an honor given to only a few dozen Canon shooters worldwide, Lewis is an experienced international workshop leader with deep knowledge of photography and post processing. We've known one another for years.
Many thanks to the talented Brenda Tharp, who has given me permission to use her photos on this web page.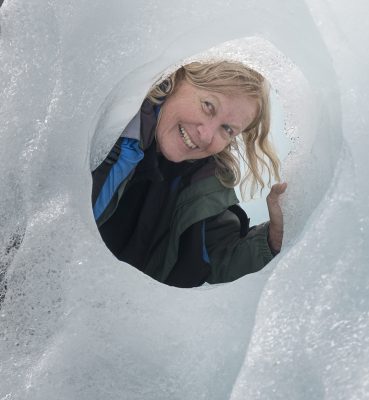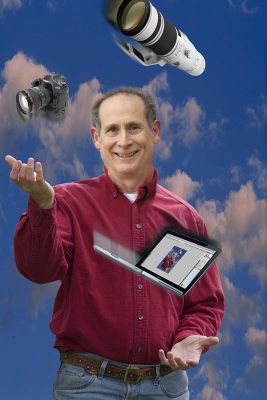 Join accomplished photographers and guides Betty Sederquist & Lewis Kemper. More than 20 years ago, following a career as a staff magazine photographer for several major publications, Betty was asked to teach photography at the local community college near where she
lives in California east of Sacramento. Teaching,both in classrooms and via small workshops, has become her greatest calling, her way of giving
back for the many opportunities she has had.Gr eat light and composition continue to excite Betty. It is her passion and joy to share this enthusiasm. Many students have joked that she has "ruined their lives," that they see things so differently now. Betty is grateful that she can help. She has led tours to many corners of the world, including Bhutan, Iceland, the Amazon, Galapagos and three trips to Tanzania in East Africa.
She is widely published, in several National Geographic books, Sunset magazine, Ranger Rick, encyclopedias, websites, and much more. Her work is in numerous private collections both nationally and internationally.
Lewis Kemper has been photographing the natural beauty of North America and on his international travel to over 10 countries, including China, Tibet, India, and Iceland to name a few. Lewis teaches photography for many organizations including Palm Beach Photographic Center, Santa Fe Workshops, Light Photographic Workshops, and Aspen. He served as one of Canon's Explorers of Light for 10 years. From
1978 until 1980, he worked at The Ansel Adams Gallery. Working at the gallery gave him the opportunity to meet, observe and learn from some of the greatest photographers of our time.
Lewis's goal is to help each individual photographer in the areas they feel they need the most help. Whether it  be with camera functions, understanding exposure, creative seeing and composition; experimenting with new techniques, to post processing, he will tailor his instruction to fit your needs. Every individual willreceive the attention they desire. He will be there to assist you in the field, to make sure you are in the best
location at the best time, and to make sure you come home with the best images possible from our journey. Some tours have more "down time" than others and we will use that time for tips, lessons and critiques when possible.
Kemper's photographs are in many private collections as well as in the permanent collection of the Baltimore Museum of Art, Kaiser Permanente, and UCD Medial Center. His work has been shown nationally in galleries and museums. His work has been published in many books, magazines and calendars. To name just a few: The Sierra Club, The National Geographic Society, The Nature Conservancy, Sierra, Environmental Protection
Magazine, National Wildlife, National Geographic Traveler, American Photographer, View Camera, Digital Photo, Camera Arts, Shutterbug, PC Photo, and Outdoor Photographer where he is a contributing editor.
August 1 & 2 HOME-NAMIBIA
Two days of travel are required to depart North America and arrive in Windhoek (WDH) Airport. Your Namibian adventure begins the evening of the 4th at the hotel, with the 3rd being a day of leisure to get over jet lag and relax on your own at the hotel. (meals on plane & on own)
August 3 & 4 WINDHOEK
Arrive today at WDH airport (group transfer time to be announced). Namibia's independence from the South African administration took place
in 1990, and Windhoek was recognized as the capital city of the new Republic of Namibia. Today is a day of rest at the lodge to prepare for the
tour beginning tomorrow evening. There will be an orientation meeting the evening of the 4th at the hotel. Overnight WINDHOEK (no meals; B, D)
August 5 & 6 KEETMANSHOOP QUIVER TREE FOREST
Depart Windhoek, heading south to the Quiver Tree Forest and Giant's Playground at Keetmanshoop. There will be a picnic lunch along the way, arriving in time to photograph the trees in the warm, golden afternoon sun. The warm sunlight lights up the bark of these trees, giving them a golden glow.The lodge provides us easy access to the forest, where we will have a wonderful opportunity to photograph the night skies over
these unusual trees (weather permitting). Overnight QUIVER TREE FOREST CAMP. (B, L, D)
August 7 & 8 AUS – KOLMANSKOP
Sunrise shoot amidst the Quiver Trees or Giant's Playground. Giant's Playground is an unusual, rugged landscape of dolorite rock formations and
wildlife. Then move on to our next photo location, Aus. Given the right conditions, you will have an afternoon photo shoot of the wild horses, near their watering hole. The next morning head to Kolmanskop early, arriving before the general public, and have a full day to photograph amidst the sand-filled abandoned buildings and houses in the changing light of day. The ruins of Kolmanskop offer endless opportunities for creative photography, ranging from the smallest details to the scene as a whole. There is a gift shop and museum on the grounds as well as a café.
Kolmanskop is Namibia's most famous ghost town. The town was developed on the hopes of locals in search of diamonds, coming to its hey day in the 1920's, then on decline after World War I. The now deserted town is being smothered in the blowing sands of the desert. Overnight LUDERITZ NEST HOTEL.
(B, L, D both days)
August 9-11 SOSSUSVLEI DUNES
Leave Aus this morning after breakfast, and drive to Sossusvlei and the heart of the red-orange sand dunes. As the landscape changes, you will begin to see red dunes, passing through Namib Naukluft National Park where we have the possibility to see mountain zebra, oryx, jackal, springbok and ostrich. Photograph sunset in the dunes, enjoy dinner, and then rest up for an early morning photo session. Accommodations are inside the park allowing for early access to the dunes.You will have another two full days in this area to photograph sunrise and sunset in the dunes. They are continually shaped and carved by the shifting winds. Enjoy a boxed breakfast, slowly making our way back to the lodge for lunch. After lunch, there will be an option to explore the main road through the dunes in different light, explore Sesriem Canyon, or
partake in optional activities (additional cost) such as a helicopter flight, small plane flightsee, or hot air balloon ride (weather permitting) over the dunes. One morning we will photograph sunrise at Deadvlei, an ancient seabed nestled between 300 ft.high red sand dunes dotted with eerie, dead camelthorn trees. It's a wonderful surreal landscapet o photograph. Overnight SOSSUS DUNES
LODGE (B, L, D all days)
August 12 & 13 SWAKOPMUND
This morning leave Sossusvlei and head north through the desert to the coastal town of Swakopmund. The name Swakopmund is German meaning "Mouth of the Swakop." It is a beach resort town on the coast of northwestern Namibia surrounded by the Namib Desert and is the capital of the Erongo administrative district. It was founded in 1892 as the main harbor for German South-West Africa. Swakopmund has the
ambiance associated with a small German village, and the town seems to be stuck in time. Many of the residents still speak German today. Here, temperatures can be cool, and it can even be foggy, caused by the clashing of the cold Atlantic Ocean air meeting the
Namib Desert- quite a change from our desert environment.The next day there will be a desert tour to the local dunes where you will find small desert creatures to photograph with the help of the local guide. The Palmetto gecko, which gets its moisture by licking dew from its eyes, sidewinders, the Namaqua chameleon, and other shy creatures are all potential photo subjects.The rest of the day is at leisure where individuals can take part in optional activities (additional costs will be provided), such as whale and dolphin tours, a museum, sightseeing tours to nearby Walvis Bay or Sandwich Harbor, helicopter flightseeing tours over the dunes along the Skeleton coast for aerial perspectives. Website
information will be sent in your pre-departure packet for complete details. One can also relax at his or her own pace and explore the town, filled with small shops and an open market area of native arts and crafts. Overnight STRAND
HOTEL (B, L D; B)
August 14 TWYFELFONTEIN
Depart Swakopmund with possible photo stops along the way to your next accommodation. Twyfelfontein was designated a national monument in 1952, and is an UNESCO World Heritage Site. It is located in the Huab Valley, formerly known as Damaraland one of the most scenic areas in Namibia, an untamed region withmassive granite kopjes and deep gorges, providing beautiful backdrops for colorful sunsets. It boasts of
various rock engravings and paintings, made by the first hunter-gatherers and subsequent inhabitants of 6000 years ago. They used the area as a place of worship and shaman rituals. Overnight
TWYFELFONTEIN LODGE (B, L, D)
August 15 PALMWAG
We move on to Palmwag today with a game drive in search of desert-adapted elephants along the way. Palmwag is a nature reserve in northern
Namibia. Wildlife includes, leopard, lion, cheetah, mountain zebra, giraffespringboks, kudus, desert elephant, and the largest population of black rhino in Africa. We will photograph the dramatic landscape of Damaraland, one of the most scenic areas in Namibia, an untamed region with massive granite kopjes and deep gorges, providing beautiful backdrops for colorful sunsets. Overnight PALMWAG LODGE (B, L, D)
August 16 & 17 OPUWO – HIMBA
Travel to Opuwo which is home to many Himba tribes. They are pastoral people, breeding cows and goats. Having a nomadic life they keep their
ethnic individuality and culture in the seclusion of this region called Kaokoland. Men and women are very proud of their culture, and strive to
keep their traditions alive. Women show this by taking several hours each day for beauty care, rubbing a cream made of butterfat and ochre powder all over their bodies. The cream leaves an intense red sheen on their skin. Learn about their tribal life during your village visits.You will visit two different kralls, one in the morning and one in the late afternoon light. These are to authentic, traditional Himba kralls to interact with
and photograph the Himba people. Photograph and interact with them as they go about preparing food, and taking care of their daily
chores. Take advantage of the best light of the day in photographing this unique desert culture. In the middle of the day, there will be time to downloadi mages from the morning, relax, or swim in the pool while enjoying lunch and a gorgeous view.
Overnight OPUWO COUNTRY HOTEL (B, L, D
both days)
August 18 & 19 WESTERN ETOSHA
Depart Opuwo and drive to Etosha National Park,entering through the west gate and heading to
Okaukuejo. Etosha means the "Great White Place", and it's dominated by a massive mineral saltpan. The park is home to 114 mammal species, 340 bird species, 110 reptile species, and 16 amphibian species. The lodge has an on-site waterhole that is illuminated at night, with a viewing 'arena'. Although wildlife is unpredictable, we are hopeful that you will observe many animals coming to drink there. To experience different areas of the park you will depart the next morning and game drive, seeking out varied wildlife, on the way to Halali. Sightings should be good at watering holes because it's the dry season and animals congregate near the water. Please note park rules state that you are not allowed out of vehicles except at designated rest stops. Overnight OKAUKUEJO RESORT (B, L, D both days)
August 20 & 21 EASTERN ETOSHA
Today you will game drive through Etosha to the east end of the park. During the day you will stop at various water holes as your local guide searches for wildlife. The Etosha Pan, a salt pan, is the largest of the water holes and can is visible even from space! It covers approximately 25% of the park. After a full day of game viewing and photography, we'll reach our Mushara accommodations, where you will overnight the next two evenings. You will have another full day to photograph and appreciate the eastern side of the Etosha National Park. Overnight
MUSHARA CAMP. (B, L, D both days)
August 22 WINDHOEK
Today you will return to Windhoek, rest and relax at the lodge, in preparation for your flight departure tomorrow. Given time of arrival those that wish to take in optional game drives are free to do so with the ranch. Overnight OKAPUKA (B, L, D)
August 23 DEPART FOR HOME
With many fond memories and unique experiences behind you, not to forget the gigabytes of images on your cards and computers, there will be a group transfer to the airport (time to be announced). Board yourf light, which may not land home until August 24. (B)
First and foremost, patience and a flexible, positive attitude are a must on journeys like this. There will be a few long drives to reach our next photo location. Both planned and impromptu photo shoots will take place along the way. Participants should be prepared for emergency 'comfort' stops should they be necessary. Since this is an outdoor photography tour with a focus on landscape, wildlife and culture, good health and fitness are essential to your enjoyment and comfort on the tour. It's not just a bus tour. That said, most locations can be reached by our vehicle(s), and do not require strenuous hiking. Being fit enough to walk 1-2 miles with your camera bags while at home should have you reasonably fit to walk around our locations in Namibia. Stamina is just as important as being able to walk some distance. Standing in one place for some time, waiting for light, or other photographers to finish their work, etc., requires good strength, too. The sand dunes are perhaps the most challenging area, with deep sand making it difficult and slow to walk. While you don't have to go far in the dunes, it can still be a challenge. You also have the option of hiking up higher on the dunes, a difficult trek, but worth it for a more unique perspective!
The trip is not strenuous, and anyone who is reasonably fit and in good health should be able to participate. You will, however, have long international flights and will be spending many hours in a vehicle on game drives. Land travel will sometimes be over very bumpy and dusty roads. If you have any questions about your ability to participate in this trip, please contact Strabo for more information.
Travel insurance
Each participant must be covered by medical insurance that is valid overseas. We strongly urge you to evaluate your risk and to take out insurance on your trip. It is vital for you to realize that if you experience a delay or find it necessary to cancel or cut short your trip for any reason, you will lose part or the entire sum you've invested in it (see the section "Deposits, Cancellations and Refunds" in the trip brochure).Travel insurance helps to minimize the risk of monetary losses you would incur in the event of a delay of your departure due to weather, airline strike, missed connection, etc., your inability to travel for reasons such as illness, injury, unforeseen financial complications and other personal circumstances, or if you wererequired to cut your trip short for medical or any other reasons.There are restrictions and limitations on any insurance program. For this reason, please read carefully the pamphlet sent to you upon enrollment, which outlines the programs of trip cancellation, baggage, and medical insurance. Trained agents are available to answer your questions, so don't hesitate to call the toll
free number in their brochure. It is to your advantage to apply for insurance at the earliest possible time, so don't delay in making a decision.
For more information, call Strabo International Tour Company: 607-756-8676
SAFARI LAND COST: $11,595* PER PERSON, LAND ONLY The above cost is based upon 8-10 participants. There will need to be a small group surcharge $800 if 7 participants.
SINGLE ROOM SUPPLEMENT : $1295, Single rooms are subject to availability. We try to accommodate single travelers who request single accommodations, as well as single travelers who are looking for a roommate. If a single room is requested, we are unable to find a suitable roommate, or you are in a single for another reason, you will need to pay the single supplement.
AIR FARE: CONTACT STRABO TOURS FOR AIRFARE INFORMATION.
*Note: The trip cost is based upon the current exchange rate between the South African Rand and U.S.Dollar. Although the rate has been relatively stable, should it change, there may need to be an adjustment in the trip price.
The Safari Costs Include
• Group Transportation: All group transportation in Namibia. Deviation from the set itinerary could incur additional costs (i.e., transfers, accommodations, etc.). You will be escorted by a driver-guide in Namibia.
• Accommodations and Meals: All lodge and camp accommodations based upon two people sharing a room. Meals are included as listed in itinerary, some lunches will be picnic lunches, to allow for as much photography time as possible while on safari. See itinerary for details.
• Miscellaneous Fees and Tips: all porterage fees and meal tips, service charges, lodge or camp tips to staff, hotel taxes, and park entrance fees are included.
• Pre-departure Information: You'll receive information on all aspects of the safari, plus a packing list, readings on the history, culture, and ecology of Namibia.
The Safari Costs Do Not Include
International air fare, air tax and foreign airport taxes; excess baggage charges; additional transfers or accommodations for those not traveling with the group; guide tips; passport fees; meals not included in itinerary; medical and travel insurance; all items of a personal nature such as laundry, medical expenses, androom service; beverages (coffee and tea are usually provided with meals); film and processing; any activities not specified in the tour itinerary, or those activities listed as optional.
Deposits, cancellations and refunds
A deposit of $750 per person is required. Specific tours may require an additional deposit due to accommodation bookings or transportation requirements. If applicable these will be noted on your invoice. Payment in full is required when bookings are made less than 120 days before the departure date. Space is subject to cancellation by Strabo if payment is not received when due.
If a passenger wishes to cancel they must send notification in writing to: Strabo International Tour, Co., P.O. Box 580, Dryden, NY 13053; fax 208-545-4119. At the time we receive your notification, the following per person charges apply:
• 91 days or more before departure: $300 cancellation fee, plus Strabo' costs, as well as fees that are charged by the suppliers providing the services included in your tour, and/or the airlines providing the airt ransportation.
• 61-90 days before departure: $500 minimum cancellation fee, plus Strabo' costs, as well as fees that are charged by the suppliers providing the services included in your tour, and/or the airlines providing the air transportation. Fees may range from 25% to 100% of tour costs.
• 60 days or less before departure or anytime after departure: NO REFUND.
Refunds for services that are voluntarily not used by you cannot be made.
Fitness and health
The trip is not strenuous, and anyone who is reasonably fit and in good health should be able to participate.
You will, however, have long international flights and will be spending many hours in a vehicle on game
drives. Land travel will sometimes be over very bumpy and dusty roads. If you have any questions about
your ability to participate in this trip, please contact Strabo for more information.
Travel insurance
Each participant must be covered by medical insurance that is valid overseas.
We strongly urge you to evaluate your risk and to take out insurance on your trip. It is vital for you to
realize that if you experience a delay or find it necessary to cancel or cut short your trip for any reason, you
will lose part or the entire sum you've invested in it (see the section "Deposits, Cancellations and Refunds"
in the trip brochure).
Travel insurance helps to minimize the risk of monetary losses you would incur in the event of a delay of
your departure due to weather, airline strike, missed connection, etc., your inability to travel for reasons
such as illness, injury, unforeseen financial complications and other personal circumstances, or if you were
required to cut your trip short for medical or any other reasons.
There are restrictions and limitations on any insurance program. For this reason, please read carefully the
pamphlet sent to you upon enrollment, which outlines the programs of trip cancellation, baggage, and
medical insurance. Trained agents are available to answer your questions, so don't hesitate to call the toll
free number in their brochure. It is to your advantage to apply for insurance at the earliest possible time, so
don't delay in making a decision.
For more information, call Strabo International Tour Company: 607-756-8676